Learning to draw animals everywhere
Experience the magic of the animal kingdom like never before with our exceptional book, tailor-made just for you! Are you an animal enthusiast with a passion for drawing and painting? Look no further. Allow us to introduce you to a world of wonder within the pages of this captivating masterpiece.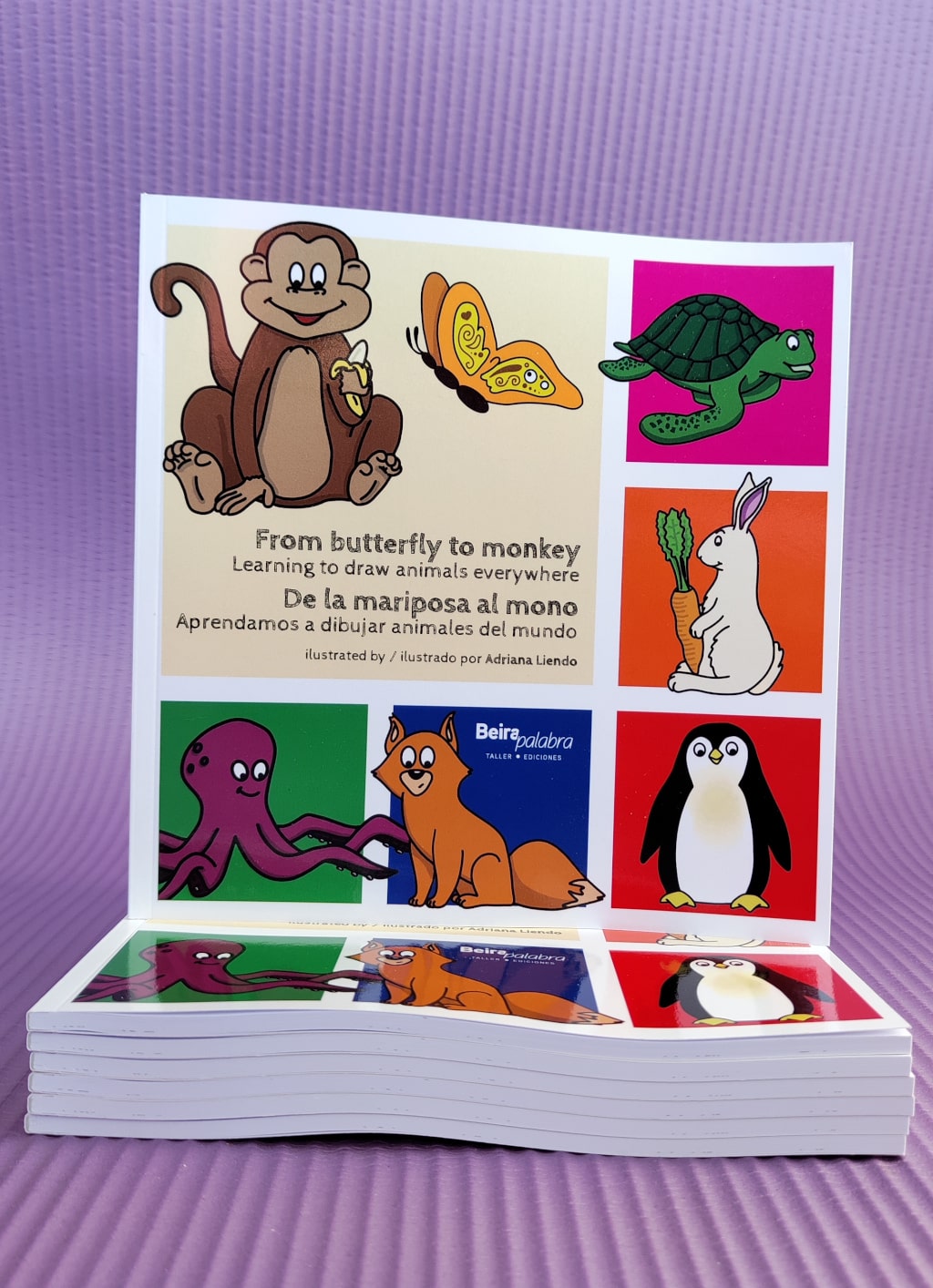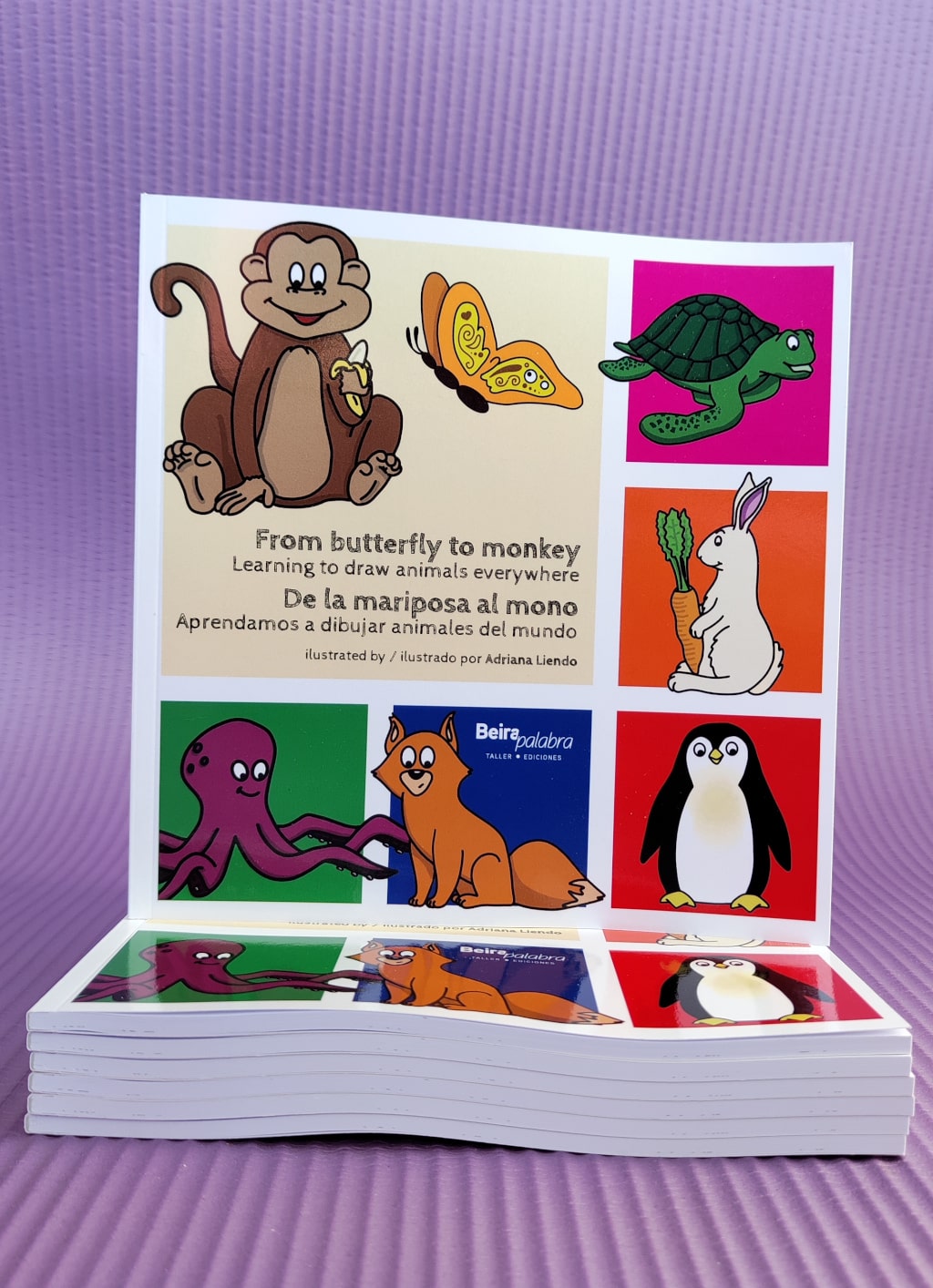 Prepare to be captivated as Adriana Liendo, the illustrator, unveils the secrets of sketching fascinating creatures. From delicate butterflies to mischievous monkeys, you'll embark on an artistic journey that will awaken your imagination. Each page offers a delightful animal drawing accompanied by its name in both English and Spanish, as well as easy-to-follow, step-by-step instructions to bring it to life on your own canvas.
But that's not all. Prepare to unleash your creativity in the dedicated box on each page, designed exclusively for you. Feel free to follow the instructions and sketch the animal, or let your imagination soar as you invent a breathtaking landscape for your new friend. Perhaps you'll even weave an enchanting tale, with the animal taking center stage as the main character. Remember, this is your book, and the possibilities are endless. Feel free to unleash your artistic flair and paint your creations, too!
It's not just about learning, it's also about having a fun!
And just when you think the adventure couldn't get any better, the second part of the book awaits. Dive into illustrations awaiting your colorful touch. Grab your crayons and let your artistic prowess breathe life into these enchanting scenes.
"From Butterfly to Monkey" is not just a book; it's an invitation to explore, imagine, create, and discover. Get ready to embark on an extraordinary journey where art and imagination intertwine, sparking endless joy and boundless inspiration. Are you ready to unleash your inner artist and make this book your own? The possibilities are as limitless as your imagination.